Zidoo X 6 Pro is a TV Box HDMI port Android to connect to a TV or monitor to make it a Smart device to navigate, play, install the apps to Play Store and listen to music and watch video–that are local, so on hard disks, network drives or NAS, or streamed on Netflix, Youtube or something. It costs about $ 100, and you only buy online, even in various European Amazon if you're willing to pay a little more.
Because it is different from the others? Because Zidoo has proven to be the best in class for software updates, to partner with online communities, in correcting bugs and implement what you really need in these boxes. Its Android products (see reviews in Zidoo X 9 and Zidoo X 1) are those that take advantage of better hardware, and this is critical in a category famous for crude, products sell cards cheap and potentially powerful but not completed, without the whole "tuning and beta testing. On the contrary, these aspects Zidoo better than others, and it shows.
Zidoo X 6 Pro uses the SoC RK3368 64-bit Rockchip, Octa Core Cortex-A53, Beelink i68 and Tronsmart R68 reviewed a month ago. Those models were identical, in fact two products derived from the same tab and then just put in different frames. X 6 Pro no, and in fact it apart was fun and educational.
CPU: Rockchip RK3368 Octa Core 1.5 GHz
Gpu: PowerVR SGX6110
RAM: 2 GB DDR3/ROM: 16 GB eMMC
Network: Dual-Band WiFi ac, Ethernet 1000, Bluetooth 4.0
Ports: HDMI 2.0 4 k at 60 fps, 2 x USB 2.0 (OTG), microSD (up to 32 GB), SPDIF, CBVS (composite and stereo)
Hardware teardown analysis
His mobo has a custom code (Z_X6_V 1.0) and uses different components from each other.The RAM is a Samsung K4B4DDR3L (4 x 512 MB), memory 16 GB eMMC is a Toshiba THGB from network modules are AP6335 for WiFi ac and Bluetooth 4.0, and PSF-2447/RTL8211E for Gigabit Ethernet, there is a Realtek RK1000-S to exit analigica TV. Curious GPS indication at the bottom left (under the player microSD), probably useful for developments in other sectors and carina external antenna (the red card) because it is not the usual metal plate held in place with black tape.
So how is unique in category Android TV Box the ability to turn off and turn on by remote controller (rather than simply put it into standby or wake him up) and program the shutdown, start a timer, from a special menu. There is a dedicated PMU, and is a unique comfort. Finally, Ethernet MAC address with the signature Zidoo identification code 80:0a: 80; If reported in the database IEEE.org, you arrive at the location of their seat, and is another symptom of quality ("no fake brands" as they write in the official website).
What's missing? A second sink, a metal plate that connects the bottom of the Board to the frame, as seen on Beelink i68. Here Zidoo has probably sin of presumption. The only heat sink is tiny, to cover the Rockchip SoC, while the rest are simply held in place with a thin foil installed on the bottom of the frame (see photo). And it's a pretty serious flaw because, in fact, the thermal throttling or performance decay with increasing temperature and then with each passing minute, is the main limitation of Zidoo X 6 Pro. We'll talk soon.
Performance, benchmark, consumption and temperatures
However Zidoo X 6 Pro has quality components. The eMMC Toshiba is the fastest among all Android models I've tried (84 MB/s read) and the same performance of Dual-Band WiFi ac and Gigabit Ethernet are at the top of the category. With a iperf-t 60-d between the box and my MacPro wired Gigabit Lan, I get 620/371 Mbits/s in Ethernet and 65/76 Mbit/s in WiFi 5 Ghz. I leave you some screenshots to learn more.
On a box like this, have stable and good bandwidth connectivity means doing better all networked media operations, as the streaming from NAS or copying files from Samba, not forgetting stuff like Netflix, Play Video, Spotify etc.
Too bad we can't say the same of the other contexts. The thermal problems mentioned above bear the benchmark to fall over time. Antutu passes from 33429 22871 points to 19692 points when run in succession. Testing Chrome by Vellamo jumps from 1000 to values below 600 points values if launched 2 times in a row. The whole thing would also be tolerable on a box like this because, as we will see shortly, multimedia performance not affected, except for the inevitable slowdown with the heavier apps that comes with it. The web browser (there is only Chrome), unfortunately, is one of them.
Too bad, because the joke is still not excessive temperatures on the frame. I never measured more than 60° C at the bottom, a value that is out of a box as well. Here the internal sensor is not reliable but I think even the SoC does not reach then serious levels. It's a problem circumvented via software, an approach too conservative? I hope so, because this reduces the contexts of use. My tests were performed with the firmware v 1.0.16, but the most important v 1.0.20 should be out soon. Follow the community zidoo for this info.
Very briefly, the consumption. When off is 0 watt socket consumes around 1.5 Watts in standby with USB free and never exceeds 6 watt in video playback or the games. On average, expect a Zidoo X 6 Pro in between 4 and 5.5 watts. Everything ok.
Android firmware and user interface
The software by Zidoo X 6 Pro is the best part. To Android 5.1.1 Lollipop is matched the company's style tiled ZIUI launcher
Modern UI of Windows but solid, stable, functional, even with the supplied remote control. The settings tab of Android has uncommon voices on Mini PC (tethering, vpn, various adjustments to the audio and video outputs-see screenshots below) but not upset anything. Great to have13 GB of space free for apps and data on 16 GB available – without unnecessary partitions.
Zidoo provides OTA updates, the ability to install beta firmware still manually-without complicated procedures, and a number of proprietary apps with attention even from the aesthetic point of view. There is a lot of attention, and you can already see the first start.Among these, quote Easy Cast for sharing AirPlay (Nothing iOS9 with my firmware), DLNA and Miracast, Shortcut to program 4 keys on the remote control, USB Installer, the aforementioned programming turning off, a useful Task Killer, a File Explorer called Zidoo Media Center well equipped. I repeat, all apps useful because they are customized for use on TV, do not install just to.
And then there's Kodi 15.1 Isengard customised by Zidoo with plenty of sources available on github. The company has leveraged the SDK RK3368 and optimizations views on other SoC like box (like Himedia H8) to add support 3D MVC FramePacking, HD audio, change the refresh rate to 24 p and other subtleties that make it more palatable than others for use as an HTPC. It should be also one of the few (or only?) among the Chinese Android with the ability to spin the 23,976 fps, but it is in the changelog of the upcoming firmware and at least things to give the benefit of the doubt.
In short, you have the best support Kodi between RK3368 boxes, and is no small feat. Things to specify here that we try to create an HTPC, but an Android box that is first and foremost flexible and suitable for everyone, not just a mediacenter. This is to say that expectations during video playback must be able to tolerate some dropped frames and some "complications" with certain files. The screens below are also the result of Antutu Video Tester.
I, for example, I had trouble with the 4 k at 60 fps h. 265 (one of the glories of SoC) or with the usual JellyFish 1080 p 120Mbps. Generally everything is ok with the 1080 p H. 264/h. 265 non-elevated bitrate, but again "ok" it depends what you want to see and what apps you use (the video Player inside, for example, that's better for other formats). In short, it is difficult to make a judgment that takes into account the needs of an advanced user and purist (hard to please, probably end up considering these toy box) and at the same time than a roaming user, perhaps equally experienced geek look in these products.
Some other details: the streaming is ok, even via browser and use properly the good network performance. The Netflix app runs but no HD and 4 k nothing because it lacks "certified" server side to do so (only Nvidia Shield on Android TV succeeds). The app Play Mediasetcould turn but notices the root and then block all (potentially solvable). Given root access, you could do something about SkyGo and SkyOnline but entering talks to be explored elsewhere.
Who points to games should leave it alone, not only for the speech throttling but because the GPU SGX6110 is out of date for this. Here too, it depends on what you want to run. With the current firmware you cannot use HDMI CEC -and unfortunately also on other RK3368. Finally, if I could find a flaw, the 2 USB ports can fill up quickly.
Update: the firmware 1.0.22, released a few hours after this review, you add the CEC support and resolve some problems playing videos with Kodi 15.
Final considerations
And that was that. Zidoo X 6 Pro retains much of the promises and confirms all the good intentions of this brand. There is a close collaboration with online communities (dev Kodi, especially) and is no small feat in this industry. The company has quality hardware components used for things that improve the user experience (connectivity, remote management, type and use of interior space) and has only the sin of naïvety in commending all the disposal to a single heat sink.
But it's a problem maybe fixable and not influential in what are the average performance of the box. It's probably the best Mini PC Android that you can take now in the range of 100 euros, what gives you more assurance of software update. His real credit is coming out with a firmware stable and very advanced when, on average, it takes months to get decent levels in the pits of new generation. X 6 Pro parte benefitted, and growth for the same Zidoo because market much more raw and X 9 X 1 arrived.
However depends a lot from you, from the expectations and the investment that you want to do. Doubling the budget take better hardware (Nvidia Shield), halving steps take something that may still be sufficient for now (Chromecast 2). In between, it's all about us, and X 6 Pro Zidoo why I recommend just to get a feel for these boxesto see if you really can serve, what you can do, how they can improve your setup at home. Take it into account.
Gallery
Zidoo X6 Pro review
Source: www.minipcdb.com
ZIDOO X6 Pro Review: Android TV Box with KODI Isengard and …
Source: androidtvbox.eu
ZIDOO H6 PRO Android TV Box powered by Allwinner H6 …
Source: androidtvbox.eu
Zidoo X6 Octa Core 64 bit (2G+16G) (end 10/29/2016 10:15 AM)
Source: www.lelong.com.my
ZIDOO X1-Picture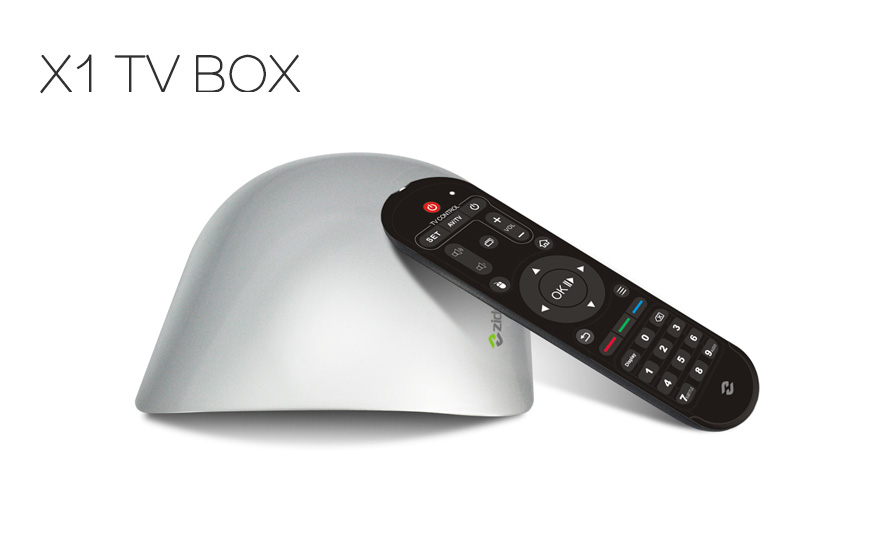 Source: www.zidoo.tv
Zidoo X10 TV Box Review, Reviewed by Android TV Box Review
Source: androidtvboxreview.uk
zidoo X6 pro android 5.1 streaming mediaspeler ondersteunt …
Source: www.dx.com
Zidoo X6 RK3368八盒智能电视盒子完美支持4K
Source: www.ruiyixi.com
Купить Smart TV приставка Zidoo X6 Pro RK3368 Android 5.1 …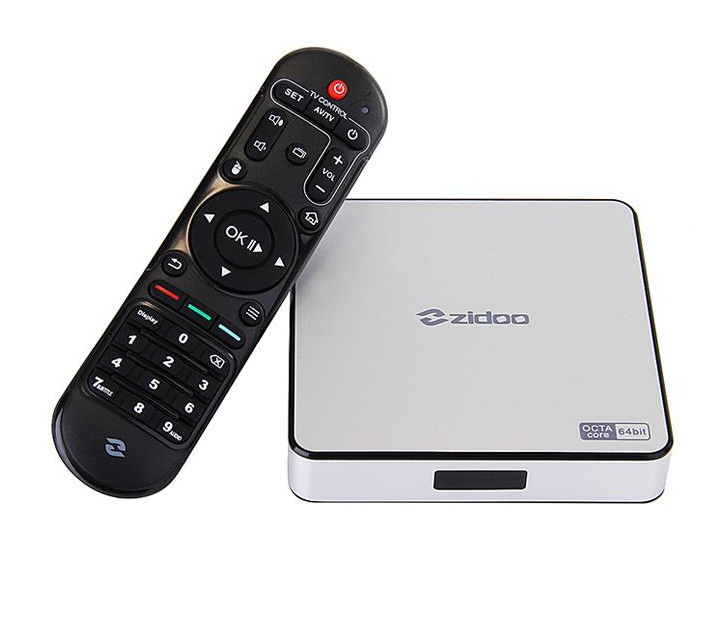 Source: smarttab.com.ua
Zidoo X20 UHD & X20 PRO HiFi Media Player Kullanıcıları …
Source: forum.donanimhaber.com
EMISH X800 Android 5.1.1 Octa-Core Smart TV Box w/ BT 4.0 …
Source: www.dx.com
ZIDOO H6 PRO AllWinner H6 2GB DDR4 RAM 16GB ROM 5.0G WIFI …
Source: www.banggood.com
EMISH X800 Android 5.1.1 Octa-Core Smart TV Box w/ BT 4.0 …
Source: www.dx.com
Groothandel Pendoo X8 pro + Amlogic S905X Android 6.0 …
Source: dutch.alibaba.com
MXQ TV Box Android 4.4 S805 Quad-core 2.4G WiFi TV Online …
Source: www.gearbest.com
Himedia Q10 Pro TV Box Hi3798C V200 Quad Core UK PLUG-$299 …
Source: www.gearbest.com
X98 favorable androide 6.0 caja de la TV con el espolón …
Source: www.dx.com
Toyota Prius Plug-in Hybrid 1.8 HSD (7)
Source: www.maistecnologia.com
ONKYO TX-NR 676E
Source: www.lennshophd.com
ZIDOO H6 PRO Android TV Box powered by Allwinner H6 …
Source: androidtvbox.eu