Series Small Tents: Follow with a series of reviews about small tents, for one or two people. The goal of these reviews is to assist adventurers in the choice of equipment according to your profile. We inform about the characteristics and features of each, differentiating tents tents techniques generalists, and we indicate the best options for treks, Wild camping or structured.
The Flash Tent, of trails and Paths, it's a survival tent that is part of a series of small tents.
The tent is named as a survival tent, but what does that mean?She's not a tent designed for camping in comfort or long term based on CampingTopGear. As your name suggests it is made to be used in emergency situations so it has three main features: it is small, light and quick to be fitted, but in return she give up other features that bring comfort to the camp.
Learn more in detail all its features and see at the end of the article the specific situations of recommendation for use of this template.
Features
Structure: One of the main features of this tent is your different structure it is not supported by sticks like most tents for two rods (frames) that metal should be positioned inside the tent to her fleet. Another possibility for your mount is that the stems can be replaced by walking canes, to further reduce the weight of the tent.
Another striking feature of your structure is that it has only the fourth (she's a single wall tent) and lacks sobreteto.
This template is not self-supporting, because it depends on the espeques that fasten to the ground to be mounted.
Assembly: One of the advantages of this model (in addition to the weight and volume) is the convenience and speed of Assembly. Just stretch it on the floor, put the 6 basic espeques (leaving her well stretched), open the door and place the two iron rods (or sticks) on the inside (see detail in the pictures).After that come out and put the espeques in 4 binders that help give stability and keep the tent there, Sparky. Ready.
In practice you will not take more than 3 minutes to mount her.It may take 4 minutes if you do everything calmly and very careful.
Size: Its size is suitable for two people, but if you're in backpacks large doesn't fit 2 people + backpacks. Is indicated preferably to one person and their equipment, for two people only if they are small and with small backpacks.
An important factor to be noted is that as your structure with 2 stems in the middle of the tent she does not allow put air mattress and if a couple, also can't sleep really, because you will always have the frames in between. Following this same thought, even if it is used by one person only, the sleeping space is also limited to one side of the tent, due to the you can't sleep tight in the middle.
Our experience: When Camping with her, even though small and being alone in the tent a few times myself at night banging with the arm accidentally traps. I figured if she wasn't properly assembled estivisse that could be a problem. But it's worth to note that she is a survival tent and was not designed to provide comfort.
Weight: The tent weighs 1.7 kg with the fittings that make the internal frame. If you get these hardware and only use walking sticks to arm, she gets just 950 grams, making it the lightest technique tent we have met.
Volume: Another plus, in addition to weight, is your volume is small and easy to be loaded. It can be easily folded and placed in the bottom of a backpack. The packaging is approximately 60 cm wide by 12 in diameter.
Waterproofing: The tent has a waterproofing of 2,000 mm of water column, quantity to be handle even in case of rain.Internal seams are properly sealed, preventing the entry of water through the seam of the fabric. On the ground the water column is of 4,000 mm.
>>> read more about it in the article what is water column
Ventilation: One of the major downsides of the tent is your lack of ventilation. She has only a small area with mosquito netting on the back, but it's really small and can't handle doing air exchange. The lack of ventilation raises a problem of condensation when you're camping in cold areas and a muting problem when you're camping in warm places.
Our experience: When it was used, on a cold day, in the Serra Gaúcha (about 10ºc) happened to the window does not handle Exchange of hot and humid air breathing with the external environment. The result is that there has been a lot of condensation on the inside and when the Sun rose in the morning and started to heat up those droplets began to flow through the wall watering enough the inside of the tent. I had to wait a while for it to dry and I can disassemble.
>>> read more about it in the article what is condensation
This problem could be easily solved if the door of the tent had two fabrics, nylon and a mosquito net.
Frame: Rods Are two rods that are used to keep the tent upright. Are made in metal, each of which is composed of 3 parts joined by a steel cable and a spring and with feet of blurred at the edges. The shortest has 27 cm when folded and the longest has 47 cm when folded.
Seams: Internal seams are all factory sealed.
Espeques: The tent comes with 10 espeques of simple steel and with 18 cm in length.
Attachment points: The tent itself has 6 basic points of attachment of the room to the ground. In addition there are 4 external stretchers that are essential to keep the tent with resistance.
Amenities
Room: As the tent is simple wall she has only one room in without sobreteto naylon.
Window: There is only one breathing very small Windows at the back of the tent. It can be kept open with a small stem, which can also be closed with velcro.
Binders (strings): tent has 4 stretchers that should be arrested for what she really securely mounted and stretched.
Pockets: The tent does not have pockets or internal compartments.
Photo Gallery
Intended use
The FuiAcampar indicates the use of this model for trails with overnight or crossings where the priority is reduced weight and volume. It can also be interesting for cicloviajantes or backpackers who will travel and camping each in one location (or go camping just eventually) and need a tent that is lightweight and can be quickly assembled and disassembled.
But even for these indications are made to avoid using constraints in very hot or very cold climates (due to poor ventilation) and is the exception with respect to the inner space with the stems in the middle (that get in the way a bit).
If you're looking for a tent for camping in pairs, or with comfort, or for many days, or in cold or hot climates it is not recommended (being that we use in cold climates a real problem due to condensation).
Product data and technical information
Price: from R$180 to R$ 250
Brand: Trails & Paths (brazilian)
Origin: Imported product
Capacity: 2 People
Length: 2.60 m
Width: 1.55 m (at widest part)
Height: 1 m (in the upper part)
Weight: 1.7 kg (complete)
Packing size: 60 cm X 12 cm (approximately)
Seams: Sealed
The water column in the room: 2,000 mm
Water on the floor: 4,000 mm
Espeques: 18 cm in steel
This product was provided by Mark trails and Directions, but does not represent a sponsored Post since we here our most genuine opinion about the product, without any influence of the brand. Learn more about our policies on Reviews.
Gallery
Skandika Gotland 4 Person/Man Group Family Tunnel Tent …
Source: www.active-writing.com
2-person trail tent Archives
Source: flashtactical.com
tents – Picture of Llama Path, Cusco
Source: www.tripadvisor.co.uk
Amazon.com : Ozark Trail 8 Person 2 Room Instant Cabin …
Source: www.amazon.com
Foldable Free To Build Automatic Quick Speed Open Outdoor …
Source: www.active-writing.com
Field Tests and Gear Reviews
Source: www.trailhiking.com.au
Ozark Trail 16×16-Feet 12-Person 3 Room Instant Cabin Tent …
Source: campstuffs.com
Sierra Designs Flash 3 Tent Review
Source: seattlebackpackersmagazine.com
Rab Latok Summit Review
Source: www.outdoorgearlab.com
Tent Field – Picture of Pippy Park, St. John's
Source: www.tripadvisor.com
Sierra Designs 3 Person Tent & Sierra Design Flash 3_3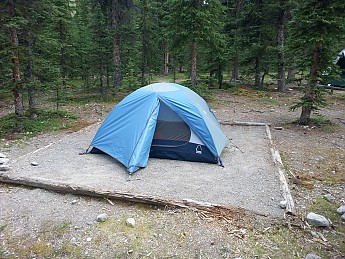 Source: memphite.com
Tarptent Double Rainbow Review
Source: www.outdoorgearlab.com
Ozark trail instant 20′ x 10′ cabin tent sleeps 12 orange …
Source: www.discounttentsnova.com
Kelty Grand Mesa 2 Review
Source: www.outdoorgearlab.com
How We Tested Ultralight Shelters
Source: www.outdoorgearlab.com
Amazon.com : Ozark Trail 6-Person Instant Cabin Tent 10′ x …
Source: amazon.com
Reviewed: Sierra Designs Flash 3 Tent
Source: www.feedthehabit.com
Amazon.com : Ozark Trail 10 Person 2 Room Straight Wall …
Source: www.amazon.com
Sierra Designs Flash 2 Tent: 2-Person 3-Season …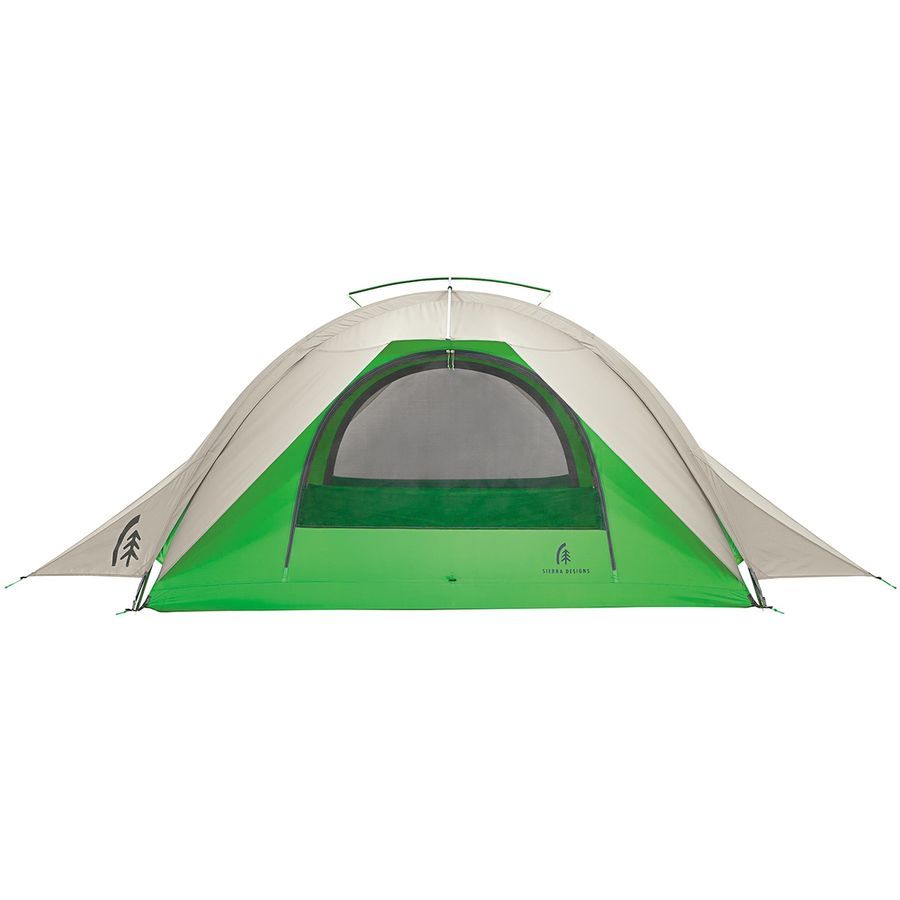 Source: www.backcountry.com
Sierra Designs Flash 3 Tent Review
Source: thebackpackguide.com