We had anticipated this morning that the start of deploying the update to Android 6.0Marshmallows for HTC One M8 Google Play Edition would have positive effects on the independent developer community and this is what happened.
As proposed, almost simultaneously, XDA has made available the RUU allowing you to make the full conversion from HTC One M8 with Sense for HTC One M8 Google Play Edition. For complete conversion is the most radical change of the software platform that extends to the hboot and which has the advantage of allowing you to directly receive OTA updates without the need to Flash them by recovery. In fact is how to use a One M8 GPE original.
In the report the official topic at XDA, we emphasize that changing the platform software by installing the RUU is an operation that should be performed by experienced users and fully aware of the changes that you make. We kindly invite you to consult the topic indicated that also contains the steps required to restore to software platform with Sense UI.
Some premises are a must from the outset:
The change can be implemented only on GSM models
To make the conversion in GPE need the S-Off
Converting to GPE will erase all memory internal storage. The SD card, in contrast, will remain unchanged.
Converting to GPE will implement a change in the partition/system (repartitioned to 1 GB) and that, if one side will give more storage space for data, on the other hand will prevent any flash ROM Sense, if after following the appropriate procedure for the conversion.
OTA updates after conversion via RUU erase probably the root
Interested in trying out equally HTC One M8 in GPE version 6.0, but with Android without making such radical interventions affect the hboot? Also in this case XDA has the solution, since in addition to RUU GPE ROM was released with Android Marhmallow 6.0, flashable like any ROM from Recovery. It is not the custom ROM, but the original stock ROM without any modification. In this case you will be able to reap the benefits of version 2.5 GB/system of GPE, preserve the partition. Disadvantage-relatively small for those who are unfamiliar with modding-concerns the fact that future OTA will not be installed automatically, but will be recovered and flashings manually.
In summary:
RUU (full translation)| Download Link (select 6.0 _MRA58K. H6 for last updated with Android 6.0)
ROM (partial conversion)| Download Link (select HTC_One_M8_GPe_ 6.0 _Marshmallow_MRA58K. H6.zip)
Official Topic(highly recommended consultation before making any changes)
All of the above, if your goal, of course, is to use One M8 no user interface Sense and with Android stock 6.0, using the RUU and the original ROM of HTC.
HTC One M8 is available online from Amazon Marketplace at 265 euro. The value for money is discreet. There are 74 better models.
Gallery
Exclusive HTC One M8 Android 5.0.1 Sense 6.0 Screenshots …
Source: llabtoofer.com
Exclusive HTC One M8 Android 5.0.1 Sense 6.0 Screenshots …
Source: llabtoofer.com
Exclusive HTC One M8 Android 5.0.1 Sense 6.0 Screenshots …
Source: llabtoofer.com
Official CM 13 ROM Now Available For HTC One M8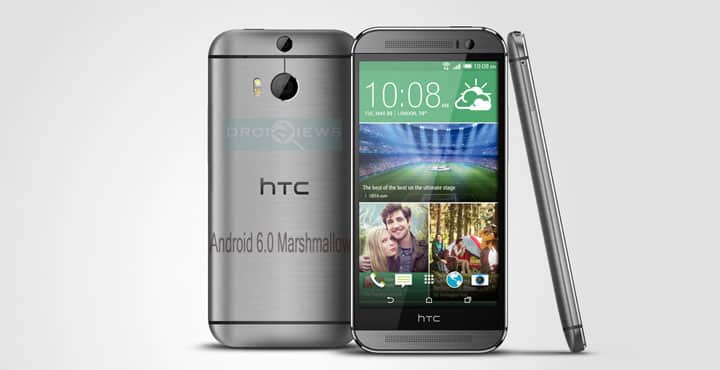 Source: www.droidviews.com
Download One M8 Marshmallow for T-Mobile, AT&T and …
Source: www.theandroidsoul.com
Exclusive HTC One M8 Android 5.0.1 Sense 6.0 Screenshots …
Source: llabtoofer.com
Exclusive HTC One M8 Android 5.0.1 Sense 6.0 Screenshots …
Source: llabtoofer.com
Download HTC One M8 Marshmallow Update: CM13 and other ROMs
Source: www.theandroidsoul.com
Marshmallow now rolling out to HTC One M8 GPe
Source: phandroid.com
HTC One M8 Developer and Google Play Editions up for pre …
Source: www.phonebunch.com
Marshmallow now rolling out to HTC One M8 GPe
Source: phandroid.com
10 Best Custom ROMs For HTC One M8 to Unlock Features
Source: joyofandroid.com
[ROM][OFFICIAL] LineageOS 14.1 weeklies for …
Source: forum.xda-developers.com
Exclusive HTC One M8 Android 5.0.1 Sense 6.0 Screenshots …
Source: llabtoofer.com