During the days 4 and 7 may 2015 APAS fair happened. The largest supermarkets of the world brought several retail solutions to São Paulo and Gunnebo attended the event showing the latest news from their products. Retailers can check the technology offered by Gunnebo not only at the booth of the company but also through the use of their solutions by the APAS for event monitoring.

The trail camera — Camera — TUB and counter People flow — Gatecount — were chosen by the APAS to flag input monitoring of events, with live transmission of images and data to the Office of the Presidency. In an interview, Carlos Corrêa, Superintendent of APAS, comments on the initiative of the Organization of the event to use these technologies to demonstrate to industry that there are alternatives for management and control of the business effectively with high productivity gains.
With the TUB camera, it is possible to simplify the monitoring activities due to reduction of cameras installed, while visual coverage expands. The return on investment (ROI) of Gatecount — — Flow counter is also high, as it allows the use of data on entry and exit of people to enhance the profitability of the business.
"Gunnebo is one of the best alternatives on the market," Correa. He also praises the quality and provision of service marks in terms of loss prevention and stresses the importance of avoiding losses to get a better result in productivity.
Gallery
Destaques da Gunnebo na feira APAS 2015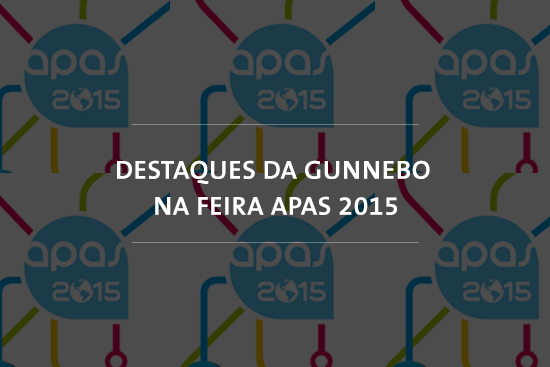 Source: blog.gunnebo.com.br