Firstly welcome visitors on the site My IP Camera! You want to buy an IP camera for home, but do not know where to head with thousands of references available on the internet? We will try to guide you to not to choose the suitable monitoring equipment!
What is an IP camera?
Let us know already what we mean when we talk about IP camera.
An IP camera, also known as network camera is a camera (generally used for surveillance) connected to the Internet and to send images and videos to any device with Internet access (computer, mobile phone …) . The advantage is so simple to retrieve his camera surveillance data from anywhere and at any time.
You can connect the camera via cable or WiFi, to have a fixed or motorized lens, place it inside as outside, and even connect to a networked hard drive to save H24 the images obtained. We will return to all these points in various blog posts to help you choose your IP camera.
An IP camera, okay, but why?
The first thing that comes to mind when speaking of IP cameras is monitoring against possible intrusion into your home. But this is not necessarily the only utility, and if an intrusion occurs, it will have no other complementary systems. An alarm will be useful in a second time for example.
The uses are quite numerous. Some parents use to verify that their children are returned after school or use it as a baby monitor improved. Others are reassured to see their pets even if they are in kilometers from home. And others swear by home automation and directly verify the application of certain tasks from home.
It is for you to see why you want to buy an IP camera. This will help you determine which model is right for you.
The various features of an IP camera
external or internal camera?
The first question you have to ask yourself when you go to buy your IP camera, where do I place it? In the jungle of surveillance cameras, there are two types of camera, for those outside and inside.
OUTDOOR CAMERA
If you choose an outdoor camera, we have to be interested in buying the presence of the standard "IP66".What is it ? This can be misleading but the "IP" is not at all the same as in camera ip (internet protocol), but determines what is called the protection factor. 66 And then? Well this corresponds to a scale that will determine the degree of protection against solid objects (first figure) and liquid body (second figure).Looks something like this scale:
| | | |
| --- | --- | --- |
| Protection sign | Protection against solid objects | Protection against liquid body |
| 0 | no protection | no protection |
| 1 | Protected against solid objects greater than 50 mm | Protected against vertically falling water drops |
| 2 | Protected against solid objects greater than 12.5 mm | Protected against water drops falling up to 15 ° from vertical |
| 3 | Protected against solid objects greater than 2.5 mm | Protected against spraying water up to 60 ° from the vertical |
| 4 | Protected against solid objects greater than 1mm | Protected against water spray from all management |
| 5 | Partially protected against dust | Protected against water jets from all directions to launch |
| 6 | Totally protected against dust | Protected against strong jets of water from all directions to launch |
| 7 | | temporary immersion (-1 meter for 30 minutes) |
| 8 | | prolonged immersion (more than 1 meter for a time defined by the manufacturer) |
Source: Wikipedia
To summarize, if you choose a camera that will last over time and on the outside, looking preferably cameras with IP66, IP67 see. If you want to protect the bottom of your pool, IP68, but hey, the usefulness is limited!
INDOOR CAMERA
Regarding the inside cameras, no need to fear about possible protections, they should all agree. However remember to check that it has the CE or NF, and inform yourself before buying abroad. There may be excellent business on Asian sites (we'll get to in other articles) but made attention to the compatibility of hardware!
WiFi or Ethernet?
The ethernet, reliability
Another big question when buying an IP camera, how to connect to the internet? One might think that WiFi is the most viable solution today, and the hassle of a wire is not a good idea, but it is to forget the reliability and stability of the Ethernet!
Ethernet IP camera will connect to your internet box or a box home automation via an RJ45 cable, generally with a top speed WiFi (100Mbit / s). It's also much easier to install, you do not have to think about the wifi key, which can sometimes be complicated to manage with a camera without any computer knowledge.
WiFi, flexibility
True, draw a 20-meter cable in your home can be tedious, besides being unsightly if incorrectly installed.WiFi allows you to free yourself of this cable from the time or location is covered by your WiFi network.This is even more true when you need to install it outside!
Make sure however to have proper flow when installing your camera WiFi, it would be a pity it does not work because of a misjudgment of distance!
The alternative, the CPL
You live in a big house, pull cable 30 meters is not your thing, but the WiFi signal is not really efficient.There is a solution, the carrier current line CPL!
Kézako CPL? this is a technology that is to pass the data through the sockets. You buy at least two CPL taken, one is connected to your box, the rest can be dispatched throughout your home and connect to the Internet through ethernet cables connected to the PLC taken. This will shorten the visible cables at home while keeping the advantages of Ethernet, its speed and stability!
You can take a look at the TP-Link plugs for a first basic installation, they have a very good value for money (and your outlet is not lost, you can connect other devices on top.
Fixed or motorized camera?
Yes, obviously, a motorized camera will have a better viewing angle than a fixed camera, but we must see if you have the interest!
Study rooms where you want to install your cameras. Is the room is large enough to require a very wide angle of view? Also check the base angle of the lens. It may be fixed on certain camera but will be offset by a high value (fish-eye lenses can cover large parts).
Plus, having a wide viewing angle is not always the best solution. It may be more efficient to have two small fixed cameras on totally different positions in the room instead of a single motor which will have only one point of view.
The quality of picture and sound
There are a lot of IP camera models, and so many different image quality. Let us together a little tour of the features to look for.
The resolution
Usually between 640 × 480 pixels and full HD (1920x1080px) it will determine the number of pixels on the screen and so the details that have can get an image. Most cameras have a first prize of 640 × 480 resolution, that is enough for basic use indoors, but it is sometimes difficult to distinguish a face if it is not close to the target.
720p or 1080p camera will be excellent in the majority of uses and even if the 4k cameras exist, it seems that the price difference is more interesting to use for other options such as the engine, or even buying a NAS for data storage.
Night vision
Indoors or outdoors, be sure to check if your camera has infrared LEDs that will have night vision (more or less good, that's another topic).
There is also a day / night cameras the first prize which made for black and white and increase the brightness sensor. It is sometimes enough to detect movement or silhouettes but do not expect to recognize a face a few meters.
The sound
And yes, a movie camera, but can also hear! Most cameras are equipped with a microphone, take the time to study their usefulness.
Most cameras have a microphone will be able to activate listening for a sound. and if the microphone is coupled to a speaker, it may issue a warning sound, convenient to scare away intruders.
Motion detection
In principle most cameras on the market are equipped with a motion detector, but that's another item to check before buying.
The motion sensor will allow the camera to record key moments and not do H24, which would be a waste of time, energy, and storage. This detection is often accompanied alerts as sending email or sms services to the owner. He then pointed him a movement has been detected by the IP camera.
Tip: Watch out for those services that can be paid at some manufacturers, remember to watch what you buy the camera you bring as a service, and which are optional.
In the end, it is the study of your environment will determine your needs, take time to see or you could place your cameras. How far is your box? What will you watch? Feel free to ask questions in the comments, maybe you have a doubt about the disposition of your cameras? We can discuss between member and find the best solutions together!
Data management
Your IP camera will capture images continuously or occasionally via motion detection, but what about the storage of this information? A brief overview of solutions. If you want to know more about cloud storage,we wrote an article describing several online services .
The physical storage in the camera
IP cameras are sometimes equipped with an SD card slot. This is the simplest solution for storing and processing images as the camera therefore has a mini hard disk. But if this solution is easy to implement, it has several risks. Imagine that someone breaks into your home and sees the camera, nothing prevents him from recovering. Farewell then the evidence of the theft!
So this is a viable solution, but that absolutely must be doubled with an external storage for optimal safety.
Storage on NAS
Again, your data is at home, but on an external support to the camera, a NAS. It is a small local server that will allow to store usually much more than a SD card.
We have already discussed in the article on the cloud , you will find information on the preferred model.
It is also possible to use the storage space of a traditional web host by sending data via FTP (manually or automated).
the cloud
We will not necessarily detail the system while we are in a dedicated article found here . Just know that you can have all your records stored online in a simple way thanks to cloud services, provided by the camera manufacturer ip, or companies that support most market cameras.
Define your budget
Once you have defined your needs, it's time to ask the price you want to put in your installation. Prices vary greatly from model to model (and that's saying something), and you have to arm yourself with patience to find THE camera for you.
Well that's not entirely true, it is to help you make your choice quickly!
Difficult to ask a price? Here are some models in different tranches of existing prizes to help you can make your choice.
D-Link DCS-930L, a first prize for basic use
This is the first opportunity to purchase that would have a IP camera system without breaking the bank. D-link is a recognized player in the middle of the network, and it proposes a camera at an affordable price.
No miracle here, the resolution is not the highest (640 × 480 pixels) and the target is fixed, it is nevertheless sufficient for a basic private use. It has motion detection and sound, wirelessly, and alert you by email in case of intrusion.
Hikam S5, affordable bestseller
It goes upmarket without breaking the bank with hikam S5.
Compared to the D-Link DCS-930L, you end up with a higher resolution (1280 × 720 pixels) and a night vision. The support is in French and software installation could not be more simple. For once, it's a great value for money and we can only advise if you are willing to put fifty euros at your facility!
D-Link DCS-5020L, motorized midrange
A little more expensive, with more features (the reverse would be surprising you might say).
It is panoramic, ie it has the ability to move his goal from right to left and from top to bottom. This function allows to avoid purchasing multiple camera for parts or you are not able to cover all the angles.It is more expensive to buy but you must realize that it can save you buying more cameras!
The D-Link DCS-5020L is available on Amazon
The Logitech Circle, the high range and sober class
important price is reached for a camera inside, but yes it is good material my good lady!
The resolution is HD, ie 1080p
The camera can be wall mounted and is powered
night vision, you can see up almost 5 meters in darkness
Can be used on AC or battery power (up to 12 hours of battery life)
Cloud storage the last 24 hours is free
If you want to put the price in an IP camera and you have the utility, Logitech circle is a safe bet.
An outdoor IP camera for the road? The dBPower 1080p
We end our tour very fast horizon different camera price with an exterior camera. And dBPower is comparable to domestic models with a very good value for money.
The film (as the name suggests) in 1080p, is waterproof (IP66), and has a night vision up to 25 meters!
If you want to monitor your garden, dBPower 1080p is a good alternative to indoor cameras.
If you want to buy the 1080p dBPower on Amazon, it's here!
So much for a quick list of multiple IP cameras. It is for you to know your budget, and according to direct you to the different types of cameras listed here.
There are hundreds of models, this list is therefore obviously not exhaustive and may change over time and technical developments!
We will try to do evolve as new. But feel free to ask your questions about your use or one particular model. We are happy to help!
IP cameras with multiple uses
We said a little earlier, certainly monitoring is one thing, but these famous IP cameras sometimes rely on a specific use, here's one original.
Philips Avent Baby Monitor, a baby camera
I said above, most of the indoor cameras can act as a baby monitor. But some manufacturers are betting everything on this specificity, and so the baby monitor philips avent.
But why would I buy this model rather than a conventional camera?
You can well imagine that they did not simply relabeled traditional IP cameras and called baby monitor.Several features have been added to simplify the lives of parents.
The camera comes with a special control panel that allows you to see live what happens, all with a range of 150 meters.
In addition, the camera can play lullabies directly selected with the remote control. Note that the device is also equipped with a night light.
In short, a real little baby monitor for techies parents.
Gallery
IP Cameras
Source: canyon.eu
Review: Fujifilm X-T3 (It's a Crop Sensor Powerhouse)
Source: www.thephoblographer.com
Titathink TT522PW-B Wireless HD 720P Micro Covert Hidden …
Source: spy.tips
wireless security cameras
Source: bulletcameras.wordpress.com
Foscam FI9900P Outdoor 1080P Wireless IP Camera review …
Source: the-gadgeteer.com
RedShark News
Source: www.redsharknews.com
PalmVID WIFI PRO Series DIY Hide it Yourself Hidden Camera Kit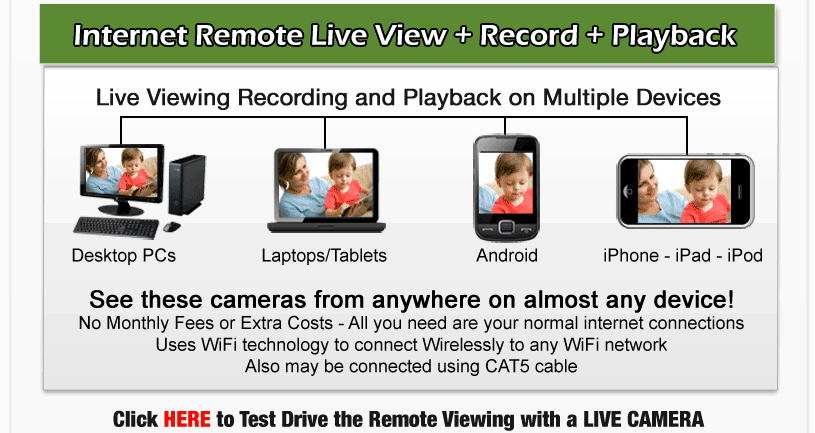 Source: www.palmvid.com
Best video surveillance software for Windows 10
Source: windowsreport.com
The Difference Between H.264 and MxPEG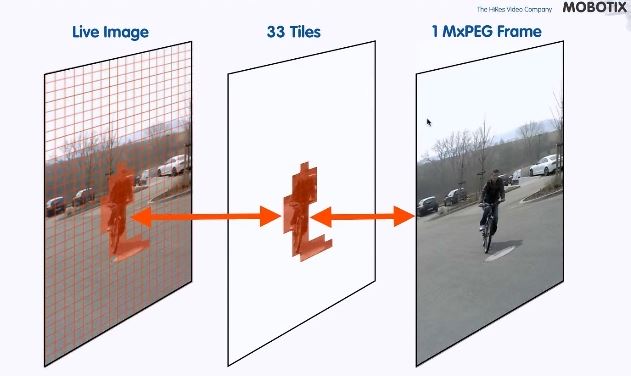 Source: www.voipsupply.com
The 5G network: what you don't know may kill you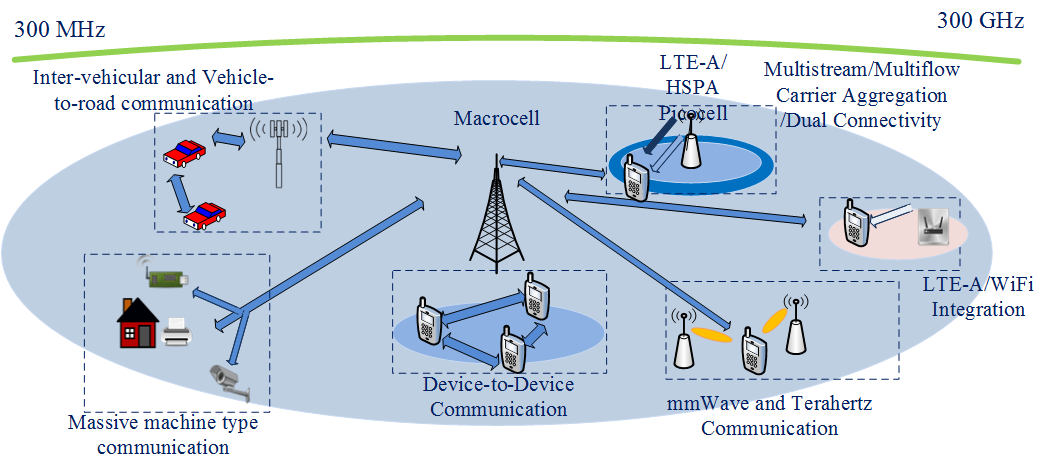 Source: cosmicconvergence.org
AMS Security- No 1 Security System Company in Delhi India
Source: www.slideshare.net
Understanding The IP57 Rating For Connectors, Cables And …
Source: sourcetech411.com
Corex from Pfizer with 2 different price tag ?
Source: www.flickr.com
Lenovo P2 32GB Dual Sim Gold 190576404316 CSMOBILES
Source: www.csmobiles.com
Huawei Y6II Compact 16GB Dual Sim Black 5415247089193 …
Source: www.csmobiles.com
Qihoo 360 Smart Camera, everything you'll need for an …
Source: www.lionheartv.net
Quanta
Source: www.quantaproducts.co
Stardot Technology
Source: www.stardot.com.au
A2Zsecuritycameras.com has everything for professional …
Source: www.pinterest.se
Stardot Technology
Source: www.stardot.com.au