Whether boyfriend or tube, whether Stone Washed or Dark Denim, as dungarees or overalls-the jeans have become the fashion classic.
Casual combined with sneakers or ladylike to pumps, it is simply versatile and above all super comfortable. And that's exactly why we love her so much! But as fashionable in the fashion world, the trend is changing rapidly. In order to be fashionable up to date, however, it is not always necessary to have a new pair of jeans. And in no time, a pair of ordinary jeans pants or a simple jeans skirt will be a cool and trendy one-of-a-kind item. In the first part of our Do-it-Yourself Jeans Customizing tutorials, our fashion bloggers Genevieve and Karen will show you how you can create your own denim summer style.
# 1 Ripped Jeans
Today I want to show you how to design your own ripped jeans for the summer. Who does not have a jeans lying somewhere in the wardrobe, which looks a little boring or just lost its charm? With a few simple tips & tricks, you can spice up your old jeans and fit for the upcoming summer.
What You Need:
Of course, there are many ways to spice up jeans. Besides ripped and destroyed, you can also embellish his jeans with pearls, rivets, etc. Depending on the occasion you want to design it and how striking you may like it. I would like to show you in the next steps how you can create a cool Ripped-Style.
Step 1: Select & Mark
I mark the places I would like to rouse later. Pull the jeans to the front before and draw the places with a pencil, so that in the end also every place sits where you want them to have.
Step 2: Cut Out
Since I would like to rouse the knees, I have previously marked the place. Now I hold the upper denim with two fingers and cut it briefly with the scissors. Make sure you do not cut both sides of the fabric!
My tip: Try a few fabric remnants of an old jeans. So you can practice and see what you like best for your jeans and how you succeed.
Then I cut several places together. Here you can choose how much you cut, depending on the size of the roughened body later on the knee.
Step 3: Pull Out The Jeans
Now I pull out the individual jeans threads with a tweezers, but try not to damage the elastane thread.Depending on how thick your jeans are and how much fabric has been woven, this can be easier or harder.
Each spandex thread also behaves differently, so your result can differ visually. Some threads are somewhat firmer and more stable; Are therefore somewhat better than thread recognizable. Other thinner threads curl strongly. But every jeans is unique.
The rummaging of the individual threads is somewhat more time-intensive and requires patience. So do not be put off, an end is quickly in sight.
Also, be careful not to strain the elasthane threads too much, otherwise they will pull together easily, which in the end does not look very nice!
Finished!  Now you have made your first own Ripped-Jeans. How many places you rouse and if you still decorate decorations is all your decision. Since I like it more subtly, I have decided only for the one variant and designed both knees. If you like it a bit more striking, the fabric can easily be roughened with the file in the thigh or on the trouser pockets.
In this sense: Be creative and have fun!
Your Genevieve from Facility in Fashion
#2 Jeans Skirt In The 70s Style
Since the seventies are full, and the hippie / bohemian style is totally hip this summer, I decided to take an ordinary jeans skirt and pimp it with fringes and colorful ribbons – to match the 70s , You should schedule about 4 hours for the "Umstyling". This DIY is very easy, so you can not do anything wrong. In addition, you do not need any approach. And now I show you how you can easily make a new summer-must-have yourself without effort in three steps.
What You Need:
Step 1: Remove The Seam
First of all, with a pair of scissors, I've loosened the seam at the skirt.
Step 2: Cut Fringes
Afterwards, I cut cuts in 1.5 cm intervals, in order to be able to tear the jeans fabric more easily. Through the opening of the hem, an open edge has emerged, from which individual threads of the fabric look out. You simply have to pull apart the individual threads, or "tipple" them, so that they give a kind of volant. This step is the most expensive and takes the longest. But it's worth it!
Step 3: Sewing Tapes
Next, the tapes are sewn to the seam. I have several bands to choose from, I decided for the dark blue lace band and a colorful band in the 70s style. Simply attach the straps just above the seam and secure with a safety pin.Then simply sew the ribbons with a needle or a sewing machine. Regarding the color of the ribbons, you can actually take what you want, everything you like, because Hippie/Bohamian is colorful and playful! Too shrill is not at all.
The Final Result:
Tadaaa, and the stylish Bohemian style skirt is ready.You can combine either a jeans blouse that is a bit darker than the skirt or a white blouse like on my picture.However, everything from the blue family, cream or Rostorange comes in color-whoever likes it. I would rather keep the rest of the outfit simple, because the skirt is the main actress and brings enough momentum into the outfit. The firmer the skirt is, the easier should the top, shoes and accessories fail.
Have Fun Imitating!
Your Karen By Dearkarl
Gallery
DIY-Tutorial: Denim Summer Style
Source: www.bonprix.de
50+ DIY Shorts to Enjoy Your Summer Fashionably
Source: www.diycraftsy.com
DIY Denim Shorts Tutorial
Source: www.fashionmio.com
17 Creative DIY Ways To Update Old Denim Shorts For This …
Source: www.gurl.com
DIY Shorts Tutorial: 13 Ways to Decorate Your Old Shorts …
Source: www.newnist.com
Interesting And Easy DIY Denim Tutorials For Crafty …
Source: favim.com
13 Easy DIY Fashion Projects for Summer and Fall
Source: xenlife.com.au
20 DIY summer shorts for Crazy Summer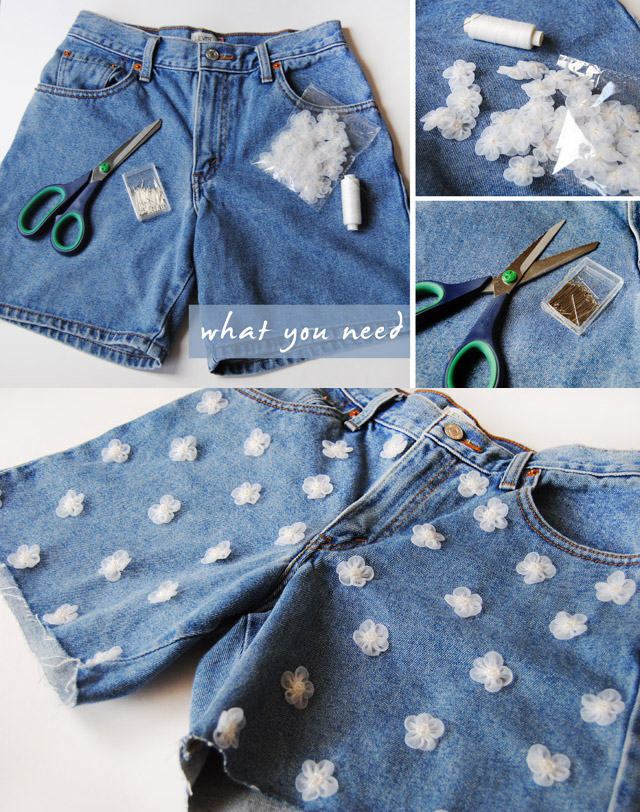 Source: www.fashiondivadesign.com
Easy DIY Tutorials To Transform Your Old Denim Shorts Into …
Source: allforfashiondesign.com
DIY summer shorts. – Look what I made …
Source: look-what-i-made.com
15 DIY Shorts Tutorials To Make Before Summer
Source: wonderfuldiy.com
29 best images about DIY Denim Cut-off Shorts (or Daisy …
Source: www.pinterest.com
Festival Look Ideas for Summer DIY Projects Craft Ideas …
Source: diyprojects.com
The Do-It-Yourself Source • truebluemeandyou: DIY Summer …
Source: diysource.tumblr.com
DIY Clothes Ideas
Source: play.google.com
True Blue Me & You: DIYs for Creatives • DIY Jean Bag …
Source: truebluemeandyou.com
DIY Clothes

Source: www.fashiondivadesign.com
Diy Tutorial Reconstructed Jeans To Fabulous Maxi Fashion …
Source: www.loversiq.com
DIY 4th of July Clothing and Accessories
Source: www.theidearoom.net
DIY Ombre Denim Shorts Tutorial
Source: daisysdays.com