Still Asus and even range Zenfone 2 in our today's review. We speak ofAsus ZenFone Laser 2, a product that confirms Asus style this year and that adds a little novelty at the hardware level and a processor that is different from "usually" Intel seen in other Zenfone. Let's find out together in the full review:
Hardware, Materials and ergonomics:
Classic standard equipment of this device. In the sales package, in fact, we find a USB/microUSB data cable, a car charger with USB port from 1.35 to and "in-ear headphones as in other Asus packs.
The smartphone integrates a SoC Qualcomm Snapdragon 410 with a 306 Adreno GPU and 2 GB of RAM LPDDR3. The onboard memory is 16 GB microSD slot that we can expand that we can access by removing the back cover of polycarbonate. The device has a dual SIM card slots.
Size: 77.2 x 152.5 x 10.8 mm
Weight: 170 g
SoC: Qualcomm Snapdragon MSM8916 410
Processor: ARM Cortex-A53, 1200 MHz Quad Core
Graphics processor: Qualcomm Adreno 306, 400 MHz
RAM: 2 GB, 533 MHz
Internal memory: 16 GB
Memory cards: microSD
Display: 1280 x 720 pixels 5.5 inch, IPS,
Battery: 3000 mAh
Operating system: Android 5.0.2 Lollipop
Camera: 13MP
Micro- SIM Card: SIM
Wi-Fi: b, g, n, Wi-Fi Hotspot
USB: 2.0, Micro USB
Bluetooth: 4.0
Navigation: GPS, A-GPS
The power button is placed on the top as all collection Zefone 2, in a decidedly awkward even if there is the double tap for revival and screen lock. We also find the 3.5 mm audio jack and the second microphone. Left and right side completely devoid of buttons and very thin which greatly improves the ergonomics thanks to the slightly curved back that enables good adaptation to the Palm of your hand. Usability with a hand, however, given the generous dimensions, it is not very simple. On the back we find the volume buttons, the camera withdual LED flash and laser focus and speaker.
On the bottom we find the main microphone and connector microUSB. Before, finally, there are the three capacitive function keys that unfortunately doesn't have the backlight and the 5 megapixel camera and light sensor and proximity. Also a handy notification LED.
Display:
Nice display, an IPS from 5.5 inches with resolution 1280 x 720 pixel HD, protected by a glass Corning Gorilla Glass 3 and a density of 720 x 1280 PX. Good brightness, even if the sensor is a bit lazy and the surrender of the color range is still ok. Elevated viewing angle although Blacks aren't particularly deep.
Through a dedicated application, Asus Splendid, we can adjust the color temperature, the hue and saturation. Don't miss the gesture to reduce the screen and make it easier to navigate with one hand. Just double tap on the home to have reduced UI: very convenient and immediate.
Drums, Audio and reception:
The battery is replaceable by 3000mAh and is very similar to the Zenfone Selfie (in fact is the twin HW but lower-end). Thanks to the high amperage, during our tests the device arrived at night with still about 30% of battery life. ASUS puts a number of optimizations that improve the life going to limit some settings, connections, and functionality. Useful in some cases. It is worth noting that the smartphone warms little and not ever bother.
Phone characterized by high reception on both SIM and good audio quality both by loud speaker that through earbud. The device is a Dual SIM and il4G is present and you can customize the ringtone for the two numbers plus a number of options that denote software care dual sim phone.
Software:
The Zenfone Selfie from ASUS is based on Android in version 5.0.2 Lollipop with the new user interface ZenUI. Several of the features offered by ASUS including ZenMotion which allows the use of gesture to launch applications and make screenshots. Also custom notification curtain with some quick links that we also find in the lockscreen.
Making a swipe upwards in the homescreen gives access to a variety of settings including the ability to install "icon pack". With a double tap on the home button you can resize all interface for better use with one hand. The possibilities offered by ZenUI are still many and ranging from modifying the source the ability to customize the do not disturb or change the layout of your home with the option to delete the applications menu.
Than Zenfone Selfie, from which reprises many aspects, it is less fluid and pleasant to use.The processor is powerfulenough, but even if the software is now very mature and stable, with a little effort this General reactivity and Snapdragon 410 in open applications in multitasking.Thanks to much RAM and much internal memory do not have problems with the installation and operation of software although some uncertainty too remains.
Custom Asus browser good but not fluid in navigation and pinch and movement, Chrome a bit heavier but more fluid. We close with the endless proprietary applications from Asus that are definitely comfortable but before using them all may take months. However they are done well, Super Notes in particular.
Camera and Multimedia:
There are many features offered by ASUS camera interface Zenfone 2 Laser. The Laser Focus is fast and works better than the twin Selfie maybe thanks to a recent update received during the test. Very good HDR photos with lots of light less attractive inside and with artificial light.Not bad then the front camera for Selfie 5MP camera.
Excellent media apps that allow you to manage well every audio and video content. Good rear speaker and also graphically we have a reactivity and fluidity in 3D games that convinces even though not all titles are started quickly.
Conclusions:
ASUS ZenFone 2 Laser is the reconfirmation of like Asus have worked well this year but tend to clone its products too many times. The ZenFone 2 not only risk being too equal to each other but are too many models that change only commas. Online prices also favor the top range that still have some deficiencies that are not on this medium range (laser focus or back housing more pleasant). Many later variations for individual model and even then there is the Zenfone 2 5, 5.5 and 6 inch Laser.
Gallery
ASUS ZenFone 2 Laser (ZE550KL) Review: Impressive Battery …
Source: www.gsmdome.com
ZenFone 2 Laser (ZE600KL) | Phone
Source: www.asus.com
ASUS Zenfone2 Laser ZE500KL / ASUS_Z00ED の修理ページ
Source: sma-sta.com
ZenFone 3 Max (ZC520TL) | Phone
Source: www.asus.com
YuXi Ear Speaker for Xiaomi Redmi 3 3S 4X Note3/4/4X Note3 …
Source: www.aliexpress.com
The 7 best smartphones in the Philippines in 2016
Source: www.revu.com.ph
ZenFone Selfie (ZD551KL) | Smartphones
Source: www.asus.com
Xiaomi Mi 5 vs Apple iPhone 6s
Source: www.phonearena.com
Volantino Expert: sconti rottamazione validi fino al 17 …
Source: www.investireoggi.it
ASUS ZenBook Pro UX501JW | Ordinateurs portables
Source: www.asus.com
Microsoft and GoDaddy Team Up, Offer Office 365 Plans for …
Source: news.softpedia.com
2015資訊月活動資訊、攤位優惠懶人包-新聞放送台
Source: www.asus.com
Asus ZenFone 3 Laser full specs
Source: www.phonearena.com
Asus Zenfone 2 Laser ZE550KL 3GB RAM Price in Philippines …
Source: www.pricepony.com.ph
ASUS ZenEar Earphones for ZenFone 2/ZenFone 2 90AC00V0-BHS001
Source: www.bhphotovideo.com
Replacement Asus ZenFone 2 Laser ZE500KL/ZE500KG LCD Touch …
Source: www.youtube.com
ASUS ZenFone Go (ZB552KL) Launches In India For $130 …
Source: www.androidheadlines.com
ASUS Laptop E203MAH | Laptops
Source: www.asus.com
Leaks: Asus Zenfone 5 with 18:9 display, Huawei P20 with …
Source: liliputing.com
Bateria 2900 Mah C11p1501 Asus Zenfone 2 Laser Ze550kl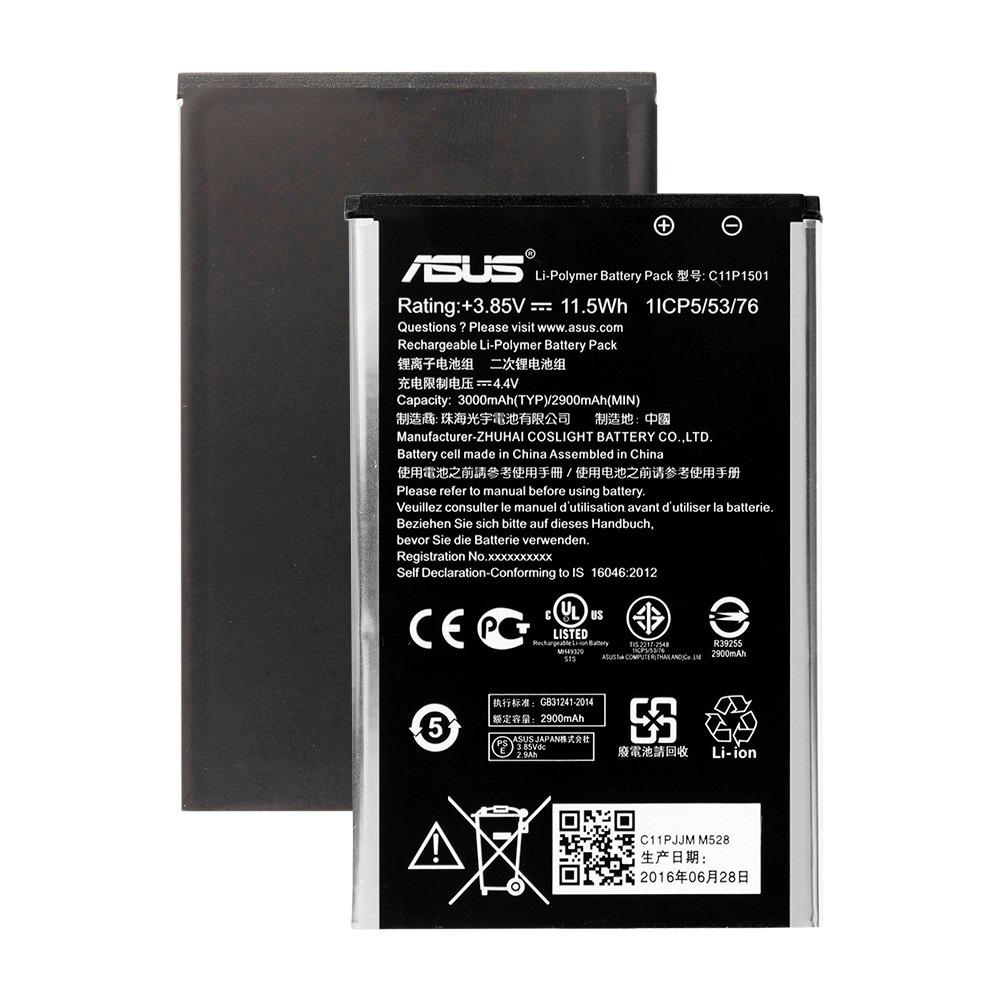 Source: produto.mercadolivre.com.br