After dedicating a comprehensive and detailed guide to gaming for the Samsung Galaxy S, we decided to create a similar guide for the new ASUS Eee Pad Transformer First.It's no secret that the new tablet from ASUS lends itself particularly well to the videogame use: HDMI output and compatibility with console controller the "transform" (pardon the pun) literally into a real "android console."
We have already devoted a few articles beside Prime gaming and before proceeding with our guide you will again present: you can find an article about video comparison between b, an article dedicated to exclusive content Tegra we tested on trial First arrived in the Newsroom and finally a video test of the First connected over HDMI to a 55-inch television.
Comparing Prime VS iPad
Exclusive content Tegra for Transformer Prime
Video test First with HDMI and Wii controller
The aim of this guide is to provide information about games compatible with the First. Given the known problem of fragmentation hand gaming on Android (we dedicated an editorial not long ago) can be extensive search "by hand" all titles available for the tablet. We will then group them into a list with links to the Market. Given the presence on Board of SoC Nvidia Tegra 3 is obvious compatibility with content THD (Tegra High Definition) in the Market and in Tegra Zone.
For the article we used (as well as for driving the Galaxy notes) by an XDA Developersthread;the list was subsequently enriched by us trying a few titles on the First available to us in the newsroom. The idea for the test of some titles there was provided by Italian Facebook pagededicated to the Transformer First.
Warning: it is highly likely, given the amount of titles available on the Android Market, which some of the titles actually compatible with the Transformer Prime are not on the list. In this case, do not hesitate to report titles to be added to give way to keep updating the list. Even if there is any broken link us in comments and we will correct it. It's also possible that some titles have not been tested on ICS and therefore are momentarily inconsistent (some of them are reported in the list).
We would like you to notice how the list is sadly lacking any Gameloft game: the First, in fact, just as the previous model of Transformer, it is incompatible with all Gameloft gamesavailable on the Market. The same applies if you try to buy them from WapShop Gameloft.
Aftermath XHD
Age of Defenders
Age of Zombies
Airattack HD
Angry Birds(All versions)
Anomaly Warzone Earth HD(here is the review)
Apparatus
Arma II: Firing Range THD
Asteroid 2012
BABEL: Rising
Backgammon Free
Baseball Superstars
Bang Bang Racing THD
Battleheart(Here is the review)
Big Top THD
Block Breaker 3 Unlimited HD
Blood & Glory
Buddy Rush
Burn the City
Burn the Rope +
Captain America Sentinel of Liberty
Cars and Guns
Cartoon Wars
Catan
Chess Free
CONTRACT KILLER: ZOMBIES
Cordy(Compatibile con Controller)
Cross Court Tennis
Cut the Rope
Dark Incursion
Dead On Arrival
Deathworm
Defender
Destroy Gunners SP
Destroy Gunners SP – ICEBURN
Doodle Jump
Drag Racing
Dragon, Fly!
Dragon's Lair
Earth and Legend(non testato su ICS)
Edge
Emissary of War
EnbornX
Epic Astro Story
Eternal Warrior
Eternity Warriors
EVAC HD
Exorcist
Fieldrunners HD
Flick Golf
Flick Soccer
FPse – PSX/Playstation(Emulatore)
Frontline Commando
Fruit Ninja HD
Fruit Ninja: Puss in Boots
Galaxy on Fire 2 THD
Galaxy Wars
Game Dev Story
Gameboid(Emulatore)
GENPlusDroid(Emulatore)
Glow Hockey 2
Glowball
Grabatron
Gran Prix Story
Grand Theft Auto 3
Great Little War Game
Guerrilla Bob THD
Gun Bros
Heavy Gunner 3D
Hockey Nations 2011 THD(Qui trovate la recensione)
Homerun Battle 3D
Hyperlight HD
Inertia: Escape Velocity HD
Inotia 3: Children of Carnia
Jelly Defense
Jet Car Stunts
Konas Crate
Lane Splitter
Little Empire
Madden 12
Magic Defenders HD
Majesty: Fantasy Kingdom Simulator
Marble Lines HD
Memory Owl HD
Memory Trainer(non testato su ICS)
Mike V: Skateboard Party HD
Minecraft – Pocket Edition
MiniSquadron
MiniSquadron Special Edition
Monster Madness: Grave Danger
My First TRAINZ Set
Myth Defense
Monopoly
Need for speed Hot Pursuit
NFL Kicker!
NFL Rivals
Ninja Guy
NinJump(Non testato su ICS)
NVIDIA TEGRA ZONE GAMES(Il link porta al Tegra Zone, clickando sull'icona del gioco richiesto vi porterà al Market)
Onlive
Osmos HD
Overkill
PES 2012
PewPew
Pinball HD
Pocket God
Princess Punt THD(Qui trovate la recensione)
Puzzle Quest 2
R-Type(Qui trovate la recensione)
Race of Champions – ROC
Radiant HD
Real Steel HD
Reckless Racing – Getaway
Reckless Racing HD
Reckless Racing 2(Qui trovate la recensione)
Riptide GP(Compatibile con Controller)
Robo Defense
Robotek
Roll in the Hole
Scopa HD
Sentinel 3: Homeworld
Shadowgun(Qui trovate la recensione) (Compatibile con Controller)
Shadowgun THD(Compatibile con Controller)
Shine Runner(Compatibile con Controller)
Siegecraft THD
SimCity Deluxe(Per il momento non funziona su ICS)
Sky Defender(Potrebbe non funzionare su ICS)
Sleepy Jack
Snesdroid- Snes Emulator
Sonic CD
Sonic 4 Episode I
SoulCraft THD(Per il momento non funziona su ICS)
Space Physics
Special Inquiry
Speed Forge 3d
Spider Solitaire HD
Spirit HD
SummitX Snowboarding
Super KO Boxing 2
Tank Hero
Tank Riders
Train Conductor 2: USA
Tetris
The Game of Life
Tigers of the Pacific
TileStorm HD
Totemo HD
Traffic Control
Traffic Panic
Triple Town
Toki Tori
Turbo Fly
Twisted Lands
Vendetta Online
Where's My Water?
Wind-Up Knight
Wisp(Here is the review)
World of Goo
Worms
X-Plane
Zen pinball Thd
Zenonia 3
Zombie Wonderland 2
2XL Offroad MX
Please remember to notify usif there are broken links or, if you have got to try them, other titles are fully compatible with the ASUS tablets. Some of the titles on the list have the phrase "compatible with Controller". If you have an xbox or playstation USB cable you can easily attach it to the dock of Prime; If you have a Wii controller and want to try playing it you can use the following application:
Unfortunately, the accelerometer present in the Wii controller still is not recognized by that application, and then are very few compatible games (Cordy, Shine Runner and Riptide GP work). In addition, some games, especially the strategic or some puzzle game, lend themselves very well to using the mouse. Also in this case we simply use a mouse with USB stick to be inserted into the appropriate input on the dock.
Hoping that the guide is to your liking we ask finally: what other device you would like to read a guide like this?
Gallery
Hasbro goes to court over Asus's Transformer Prime tablet …
Source: www.digitaltrends.com
Asus Tablet EEE Pad Transformer Prime 32GB TF201
Source: www.a4c.com
Asus' Eee PC 701 exposed in Russian review
Source: www.engadget.com
Asus Eee Pad Transformer Prime vs Motorola XOOM 2 Media …
Source: recombu.com
ASUS Transformer Prime vs iPad vs Iconia Tab vs Tablet …
Source: www.doovi.com
Asus Tablet EEE Pad Transformer Infinity 64GB TF700T …
Source: www.a4c.com
ASUS Eee Pad Transformer Prime gets official: Tegra 3 quad …
Source: androidcommunity.com
Hands-on with Asus Transformer Prime, Ice Cream Sandwich …
Source: www.neowin.net
Asus Transformer Prime Coming December 8th?
Source: www.tomsguide.com
iPad 2 vs Asus Transformer Prime (Table/Gallery)
Source: www.technobuffalo.com
ASUS Notebooks Series, Extreme Gaming, Multimedia, Ultra …
Source: itfairsg.com
asus-eee-pad-transformer-prime-vs-zenbook-ux21_07-550×330
Source: www.smartdroid.de
Asus phone-tablet pair set for 2012 launch • The Register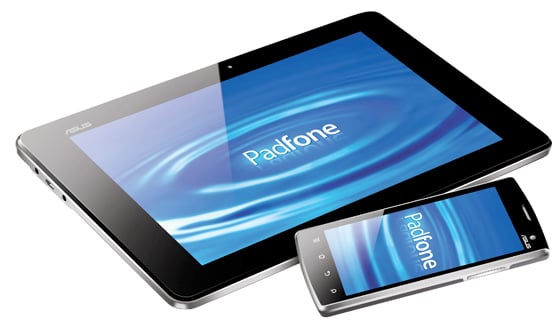 Source: www.theregister.co.uk
Asus communique au sujet d'Android 4.0 et du bootloader de …
Source: www.maxisciences.com
Eee Pad Transformer Prime TF201 Mobile Dock
Source: www.asus.com
ASUS TF201-DOCK-CG Eee Pad Docking Station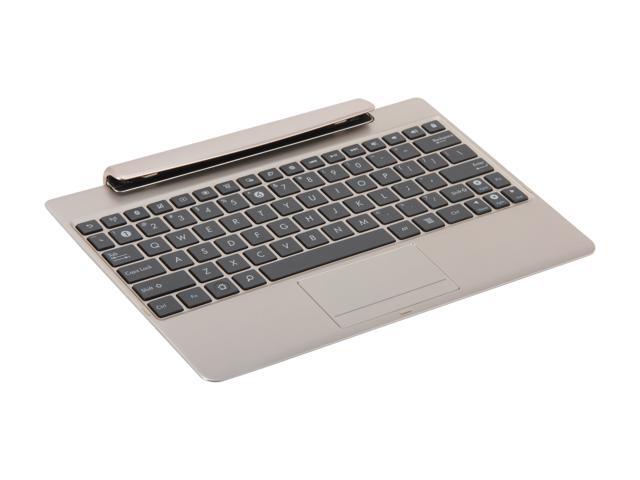 Source: www.newegg.com
Zen Pinball for Tegra Android, an ultra-early hands-on …
Source: www.slashgear.com
Retailer drops Eee Pad Transformer Prime, claims quality …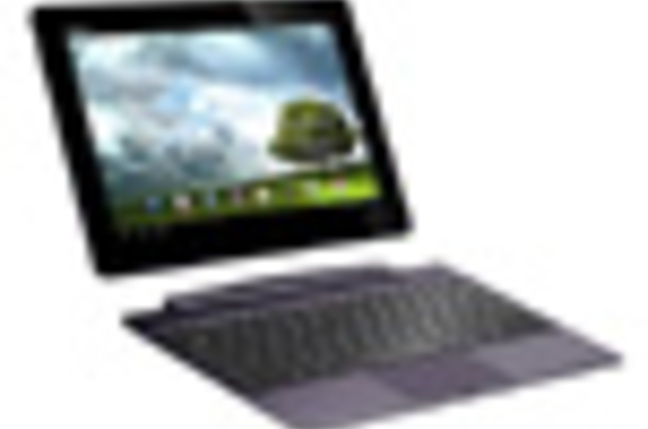 Source: theregister.co.uk
Asus EEE Pad Transformer Prime » Links.si blog
Source: blog.links.si
Asus Eee Pad Transformer Prime TF201
Source: www.youtube.com