But before the little fellow with my jeans jeans on my hat, I would like to thank. All my heart!!! For all your lovely comments on my name renaming post.
You gave me a huge pleasure-the decision to give my name to the blog, I have not easily met. That is why, but not only, you have made me much happier with your words. THANK YOU!!!And now: And the Oscar goes to: 
Ha ha … this time I'm faster than everyone else and claim a week before the break really starts, that Leonardo DiCaprio gets an Oscar for his role in "The Revenent" and the strip Is surely also the best film… However, Brian Cranston would certainly have earned the award.Only the accompanying film "Trumbo" I do not know. He will be in German cinemas only in March. The trailer for Trumbo  is already very promising.
Oscar Curse
But Leo is already nominated for the fifth time for the gold boy, and I think he would have earned him already. Pro7 claims even on the good Leo laments a curse… an Oscar-curse huiuiui… If you look at the definition of the word Fluch on Wikipedia times, then that is ne serious thing.  Besides-yes, I am-I am a Leo fan. Always-I like milk-bubis. But Bubi or not, he is also a mega actor-no matter in which movie, the Leo can. Questions about Connys Filmorakel?
Oscar Robe
But it is still a week, until the Acadamy Awards are awarded and I have to do with the assignment times so nothing. Thank God Much more I would want to deal with the right outfit for the red carpet. I fear, however, that my wardrobe does not contain a proper evening gown. Since I could look for a long time… I would probably with my dress the next day in a noname magazine… however under the rubric: So not….  Because, the dress I had sewn myself and my DIY attempts are limited to cut off leg legs… And if this was not a gallant topic change…
Diy Jeans
From the outfit for the red carpet to the DIY jeans… I say, I would have earned an Oscar and it is true. The jeans I cut off completely without strangeness and no, I have not been forced to it either…  Aiming for this was a picture I had discovered of some kind of moderate Jeans-Culottes somewhere on the WWW. Schwupps much to me the pants, which has been ten years in the closet her existence. I did not really like the straight trouser leg any more and almost she would already migrated into the old clothing pack. What a fortune I did not dispose of the Hosi, because for this style, the straight leg just got right. Since I am with this pants form then anyway on the sidelines of the good taste move, I put with the strip mix still one on it. But I find the fine longitudinal stripes fit perfectly to the strong cross strips. With this daring thesis I wish you a wonderful Sunday-let it go well and do not think of tomorrow…
Net forget: My profit is still running until February 27th… so do not leave so much time. I'm always happy about comments.
DIY jeans: Pepe  a really cool, wide jeans I've found from Rodebjer  (Affiliatelink). This is a Culottes, however, very similar, as the Pepe  (Affiliatelink) and then eeeendlich, after felt 100 years of search, I have yet another one, which comes close to my totally creative DIY jeans.Gratulation Hugo Boss to the genius pants ,  (Affiliate link). 
Blouse, Coat: H & M-Peter Hahn has a  Blusenshirt(Affiliatelink), which is similar to my blouse. From Object I found ne casual blue longbluse  (Affiliatelink). Only the stripes are missing. Even without stripes, but with delicate flowers I have found a blouse by Tom Tailer  (Affiliatelink) and the specimen with stripes comes from OPUS (Affiliatelink)-there is unfortunately only one size. Pullovers 
: neyo-a sweater, which I have in the meantime two times and is simply great. 
Scarf: Your favorite store-whether it's true, you have to find out for yourself. My scarf is at least great and now on sale . 
Bag: Fila 
shoes: Anna Field-boots but really no more buy-it will soon spring… I hope… but nen shawl you can always need.
Gallery
35 Best images about Clothes to buy ! on Pinterest
Source: www.pinterest.com
B136 Carhartt Washed-Duck Double-Front Work Dungaree
Source: www.doovi.com
Stylingchallenge: Sommerhitze
Source: www.conny-doll-lifestyle.de
Luxury Photos and Articles
Source: www.luxist.com
DIY de camiseta vieja a blusa y vestido
Source: www.doovi.com
flaquita con culito rico en short
Source: www.doovi.com
Como quitar pelusa de la ropa (Muy facil)
Source: www.doovi.com
RECEBIDOS FASHION
Source: www.doovi.com
[TV TRIBUNA] Costurando o desenvolvimento; reportagem e …
Source: www.doovi.com
The DIY Boyfriend Jeans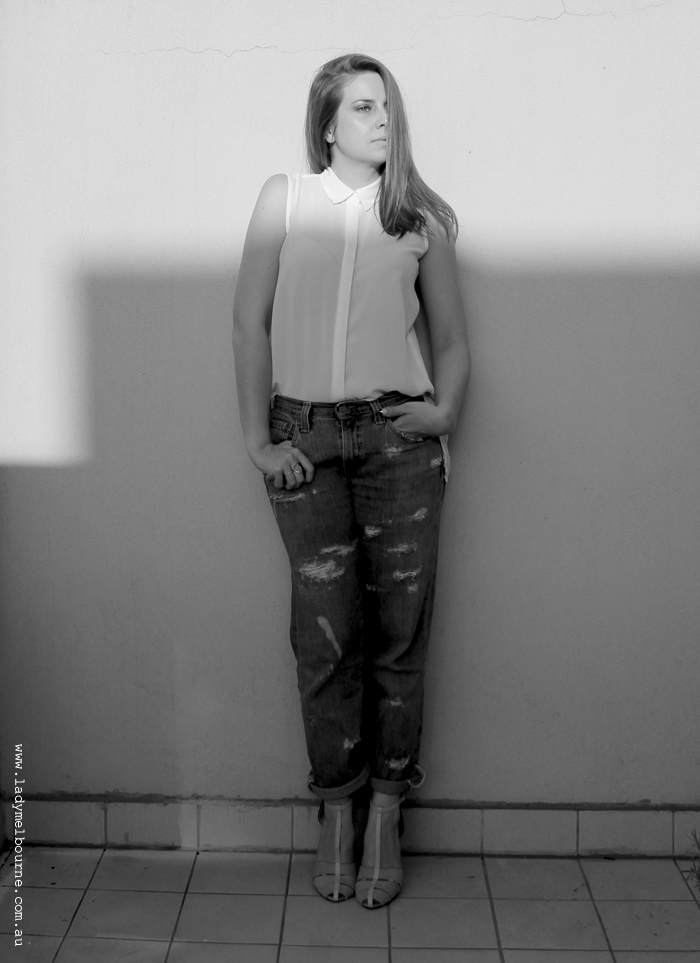 Source: www.ladymelbourne.com.au
The DIY Boyfriend Jeans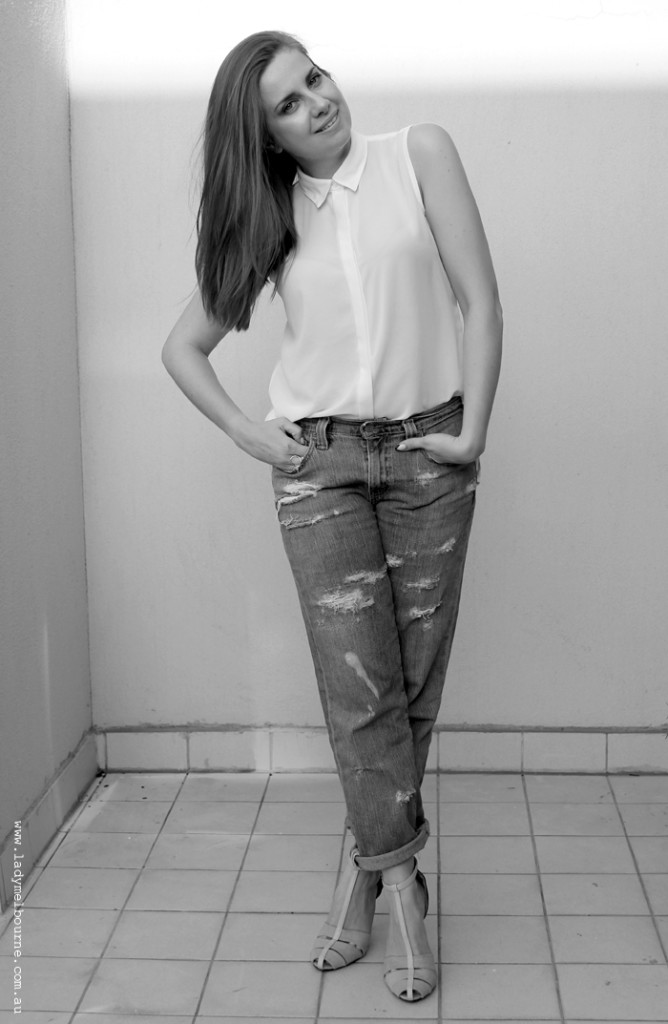 Source: www.ladymelbourne.com.au
The DIY Boyfriend Jeans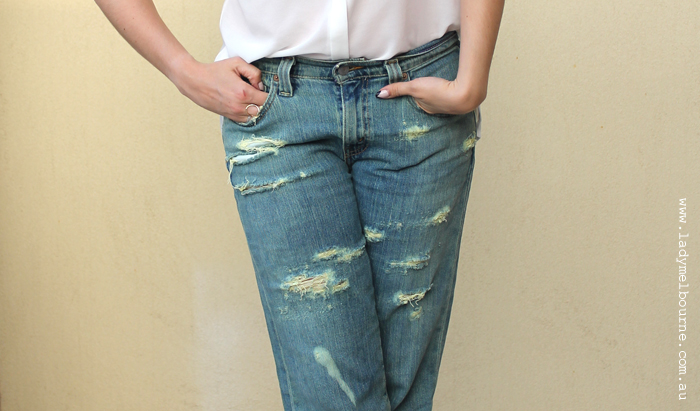 Source: www.ladymelbourne.com.au
25+ best ideas about Thrift store refashion on Pinterest …
Source: www.pinterest.com
cynthia – diy tie jeans
Source: www.girlscene.nl
CÓMO HACER UN JEAN CON PERLAS/DIY JEANS CON PERLAS FÁCIL …
Source: www.pinterest.es
25+ Best Ideas about Painted Jeans on Pinterest
Source: www.pinterest.com
DIY Denim How to Distress Your Boyfriend Jeans
Source: stylecaster.com
My #DIY distressed boyfriend jeans.
Source: www.pinterest.com
DIY: Aquele short jeans fofo!
Source: dobrasaoscarfreire.wordpress.com
The DIY Boyfriend Jeans
Source: www.ladymelbourne.com.au