He is here with us 6.0 Android Marshmallow, the new version of the operating system from Google that will begin to reach officially the first mobile devices over the next few weeks, the Nexus being the first to update.
After Lollipop launched last year, Android Marshmallow It is the next major update that will make our favorite operating system touches perfection. It is filled with many improvements and new features, many of them demanded by users, such as the following:
Administrator permissions
With Marshmallow becomes one of the most demanded features for quite a few years. Officially becomes the Administrator permissions. We finally have control over the permissions to further ensure your privacy and security. We can decide that permissions can access each application permissions for calendar, contacts, camera, microphone, SMS, sensors, phone and location.
Now on Tap
Now on Tap is the expansion of Google Now all our device. With a long press will appear a card with information about what is appearing on screen. For example, if you are reading an email from a friend that says go to the cinema to see a film when you press "Now on Tap" tab of that same movie will appear. At the moment this only functionality is available in English. It will soon be available in more languages.
Authentication by fingerprint
With Marshmallow becomes the support officer to fingerprint sensors. Now on compatible devices we can authenticate with our fingerprint, either for unlocking the device or make any payment by Google Play or Android Pay.
Automatic backup for applications
Android will now complete and automated data backups and restorations our application after changing device or after you reset it brand to continue with all our data and items.
Voice interactions
Voice with Android Marshmallow commands will be more complete. Now applications may make us your own questions to voice along with a list of options to launch the content we want to voice. For example, a music application may ask what genre we want to hear.
Share directly
To share content with your contacts already, will not have to select an application first and then the contact. With Direct Share just we need to select the contact directly. In the same window to share we will see at the top of the list our frequent contacts associated with the most common applications that communicate with them.
Greater saving battery
Marshmallow spin the battery with "Doze", your new system that will attempt to minimize the wakelocks when the device is not being used in a way active because for instance we are sleeping. Applications will increase the frequency of synchronization when the device recognizes that we are making intense use. Also "App Standby" there will be no more battery consumption of those applications which seldom we use.
USB drive and microSD to expand memory
Android finally adds full support for microSD and USB memories. Now you can connect a USB to view our multimedia files or to use it as a means of internal storage, which allows us to install applications on a USB drive, something very practical especially in Android TV. And the same for Cards microSD, which also put as memory internal to move applications.
Compatibility with Bluetooth pen
You can synchronize and connect a compatible Bluetooth pen with our device. Marshmallow will support its buttons and the pen's pressure to provide a greater of actions that cannot be taken just by touching the screen with your finger.
Add more email accounts from the wizard
When we configure our device for the first time, the wizard will now allow us to add more email accounts. Before only it allowed us to add Gmail accounts, you can also now add accounts Exchange, Yahoo, Outlook and any IMAP account and POP.
Lock screen
The lock screen is renewed. Direct access to the calls has been replaced by access to Google voice commands. To access the camera and voice commands must be pressed on its access and slide sideways, already not worth slide from any side, which arranged the problem having Lollipop, that many times we wanted to slide a notice and mistakenly entered in the Chamber or calls.
Simplified volume control
Old mute who disappeared in Lollipop back in Marshmallow. Now after the vibration will be mute. This new sound control now enables us to deploy all the tone, multimedia and alarm volume controls.
Do not disturb
Lollipop-priority interruptions have moved in Marshmallow to quick settings low-new name "Do not disturb". By clicking on "Do not disturb" there is total silence mode, only alarms and only priority.
"Do not disturb" configuration allows us to adjust that notifications are priority and create Automation rules. Thanks to the rules of schedule and rules of events we can say in that circumstances want to activate their different ways do not disturb.
The system UI Builder
Marshmallow hides a the system UI Builder with which we can tinker a bit with the interface of the system for example, remove the status bar icons or for Customize Quick settings.
Show the percentage of the battery icon
In the UI of the System Builder can also find the new option of show the percentage of the battery icon.
Demonstration mode
If you are a developer and many screenshots, also in the the system UI Builder you will find the new demonstration mode which cleans the notifications status bar icons and shows you the time 6:00.
Application information
The section of Application information It is renewed. Now has access tor forgraphs storage, use of data, permissions, notifications, open by default, battery and memory, which will be much easier to control and manage our applications.
Configure applications
In Settings > applications We find the new section of Advanced options with which configure permissions, links applications, default application, that application can write about other applications, which can modify the system settings or do not use battery optimization.
Application links
With Application links We can link each of our applications with URLs so that certain links always open with their respective applications. For example, all the Twitter links opened with the application of Twitter and you don't ask every few minutes with what application to open the link.
Default applications
With the new section of Default applications It will be much easier to tell which applications will be by default new web browser, our implementation of SMS, phone and our Assistant application.
Write about other applications
In the section Write about other applications We can say that applications and which do not want to show content on top of other applications.
Modify system settings
In Modify system settings, as its name suggests, it is to say that applications can or not to change our system settings.
Battery optimization
In Battery optimization It is the section in which you can disable new saving battery "Doze" for certain applications, if for example are not interested to lower the frequency of synchronization of Hangouts when we are sleeping.
File Explorer
The storage settings debuts new interface by adding a new file Explorer that allows us to explore all our folders to delete or copy files.
RAM memory
The new version of Android launches new section Memory in the settings. There will see the average of all device memory use, allowing us to see the use in 3, 6, 12 hours and a day. We can also see the memory used by applications.
Text translator selection
Marshmallow debuts a new selector text which puts us more at hand your options copy, cut, paste, select all, and the new option to translate with the Google Translator.
Disable popup notifications
If you didn't like the popup notifications of Lollipop now in Marshmallow, you can disable them. That Yes, application-by-application from your notification settings by disabling the option "Allow Preview".
Google settings
Marshmallow from the Google settings they leave to show its application in the applications Launcher to integrate with the system settings. Are now in Settings > Google.
Support Hotspot 2.0 version 1: 5 GHz Wi-Fi zone
Android is compatible with HotSpot 2.0 version 1 in compatible Nexus 6 and 9 Nexus devices. In this way we can create in our device a Wi-Fi zone using the 5 GHz frequency.
Bluetooth continuous search to improve the location
In Settings > location > looking for We see that now Android will be always looking for Bluetooth devices to improve our location even if we turned off Bluetooth. This option can be deactivated.
Reset network settings
In Settings > backup and restore We can now reset the network configuration to restore our APN, Wi-Fi and Bluetooth connections.
Use of battery in mAh
When we ask the use of an application battery now will see its * calculated in mAh battery use *.
Delete screenshot from its notification
To make a screenshot from your notification now have the option of eliminating it.
USB to only load default
By default and for security, when connecting a USB cable to your device will only be charging mode. We have to press its notification to change the mode to transfer files.
Search engine settings only in the general listing
The search settings box is already only available from your main view and not in all paragraphs to avoid the confusion that caused the user to find this search engine in all paragraphs, since for example, within the application manager it seemed that the search engine was to filter out applications when it was to find general settings.
Screen 4K mode
Marshmallow allows that applications may represent in a 4K resolution, provided that hardware is compatible.
Support USB 3.1 Type-C
6.0 Android Marshmallow It adds support to the new 3.1 Type-C USB connection that will already be a standard in a few years. With USB 3.1 Type-C file transfer will be much faster and will choose the sense of burden, so we can charge other devices from our Android device.
Level of security fix
Now in the device information we refer to the date of the latest security patch installed. Google and many manufacturers are committed to launch regular monthly updates. In this way the user will know if your device has been months without updating.
Easter egg
Finally, we see the Easter egg of Marshmallow, which is nothing more than the Lollipop Easter egg, the game Flappy Bird which have changed the lollipops for cloud-based.
Updated 5/10/2015
Gallery
10+ Awesome Features of NEW Android Marshmallow 6.0.x
Source: geeksflame.com
What is New in Android Marshmallow 6.0? • Capital Wired
Source: www.capitalwired.com
Android 6.0 Marshmallow Update Available For HTC Devices …
Source: neurogadget.net
Android 6.0 Marshmallow new features
Source: bgr.com
What to Watch Out For in Android 6.0 Marshmallow
Source: techtipy.com
Android Marshmallow: Top features you need to know about …
Source: freeosinfo.wordpress.com
Android 6.0 Marshmallow
Source: www.androidcentral.com
Android 6.0 Marshmallow
Source: www.inthecitysudan.com
Android 6.0 Marshmallow Features & Information
Source: www.tapscape.com
Android 6.0 Marshmallow: New Features and Other Changes …
Source: www.youtube.com
Download: Android 6.0 Marshmallow OTA Updates for Nexus …
Source: www.droid-life.com
Android 6.0 Marshmallow: What's New?
Source: www.youtube.com
Android 6.0 Marshmallow New Features & Tips using Nexus 5X …
Source: www.youtube.com
How to fix Wi-Fi problems in Android 6.0 Marshmallow
Source: www.androidbeat.com
Android Marshmallow 6.0's Easter Egg and New Logo Revealed
Source: thedroidreview.com
New emoji in Android 7.0 Nougat vs Android 6.0 Marshmallow
Source: phandroid.com
Micromax launches Evok Power and Evok Note smartphones …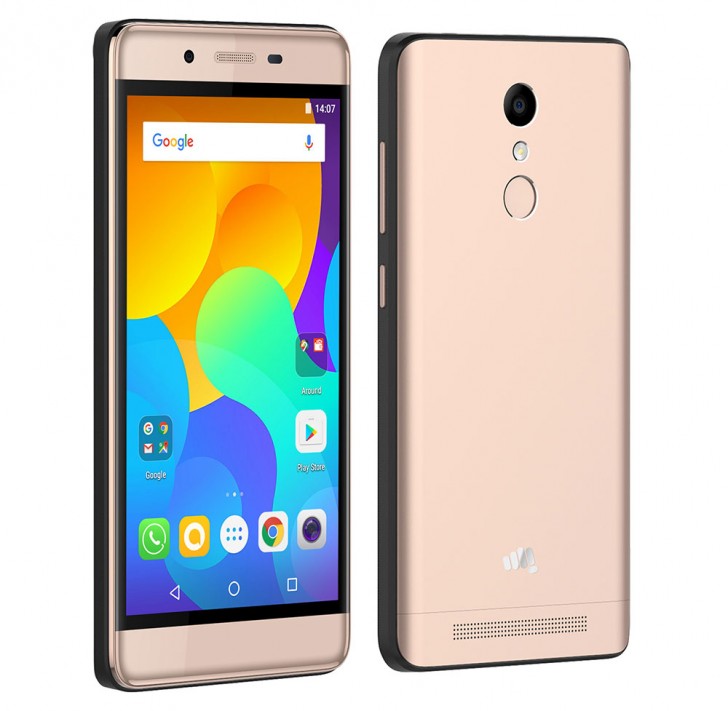 Source: www.gsmarena.com
LG K4 (2017) 5-inch SIM-Free 4G LTE Smartphone, 8GB …
Source: www.laptopoutlet.co.uk
Samsung Galaxy A8 (2016) FCC approved; should get 5.7 …
Source: www.phonearena.com
Stories you missed this week: An Apple Music festival …
Source: www.digitaltrends.com